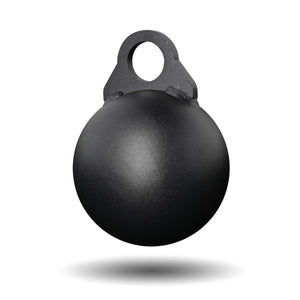 Grip Genie
Genie Ball
Regular price
$ 35.00 USD
$ 0.00 USD
Unit price
per
Never thought I'd be writing a product description for steel balls but here we are.
Our Genie Ball is a great addition to your grip collection. Ideal for developing full hand strength with a little pinch mixed in, the ball can fit in your gym bag and you can show your friends you bought a steel ball from two men on the internet.
Get two of 'em and you got the ideal setup for a pull-up extravaganza.
High quality, durable steel
Matte grippy paint
Approximately 3.75 inches in diameter
Each Genie Ball weights about 2 pounds (insert ball joke here)
*Loading Pin Not Included*
---